February 2008 Enchanted Artist of the Month
RACHEL ANDERSON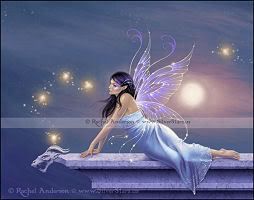 "I have been fascinated with the world of fantasy since I was little when my parents began reading me books like Alice in Wonderland and The Wizard of Oz. From then on my imagination was incurably overactive. At an early age I began attempting to bring all the characters and stories in my head to life on paper. But it was not until more recently that I actually began to really learn the basics and improve my skill as an artist. Now I could not imagine doing anything else.



I live with my wonderfully supportive husband, son, and a very crazy kitty named Stella. We love taking walks in the woods and trails near our home, and they are a constant source of inspiration to me. I can't help but imagine little pixies hiding around every tree, and secret doorways to magical worlds in large old trees. I have so many ideas, and I hope that someday I will be able to create them all."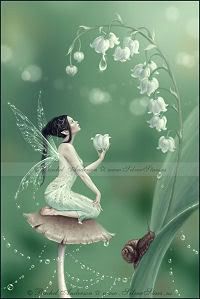 Rachel Anderson's website: http://silverstars.us


Rachel Anderson on Myspace: http://myspace.com/_silverstars_


Enchanted Designs carries some of Rachel's best selling images as 5"x7" art cards. More coming soon!